Inventory Unit Detail
2016 Ducati Diavel Carbon
$17,995.00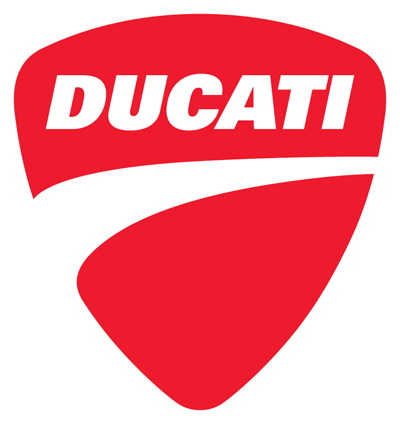 ---
Stock Image
Location
Ducati Winchester, Home of Duc Pond Motosports
Overview
---
Dealer Insights
DEMO UNIT...AWESOME PRICE!
Description
Engine Features
Testrastretta 11°: The Diavel's heart is the Ducati Testastretta 11° Dual Spark (DS) - developed directly from the incredibly powerful, world-beating race engines of Ducati Corse. Ducati's Testastretta 11° DS harnesses the immense power of the Superbike engine and makes it smoother and more linear, combining high performance with an enjoyable and perfectly manageable ride.To create an engine with this blend of brute power and supreme usability, Ducati carefully developed its cam timing with a particular focus on the valve overlap angle. Defined as the period of crankshaft rotation (in degrees) during which both intake and exhaust valves are open at the same time, this overlap angle is set at 11° on the Diavel's engine - much less than the 41° used by Ducati's Superbike engines. As a result the fresh inlet charge is less compromised by exiting exhaust gases, resulting in smoother combustion, improved fuel economy, and lower exhaust emissions. Along these same lines, the Testastretta 11° DS employs several other technological advances. Targeted injectors direct their charge to the intake valves, which provides better vaporization of the air/fuel mixture. This compressed intake charge is ignited by twin spark plugs in each chamber for rapid and even combustion. And after exiting the combustion chamber, a secondary air system burns off any residual fuel molecules, allowing a richer mixture to be used without increasing emissions. As a combined result of these technologies the Testastretta 11° DS is the perfect base for the Diavel - full of character, and producing tremendous power that give unmatched acceleration, along with smooth and controllable delivery for cruising the boulevard at any speed.
Power and Torque: With its 162hp and colossal 96lb-ft of torque, the Diavel Testastretta 11° DS engine defines authentic Ducati Desmodromic performance. Thanks to dual spark plugs, high-compression pistons, and revised injection spray targeting, the engine's torque curve is strong and smooth at low rpm, and remains so through a wide rev-range. The engine output is managed by Ducati's Ride-by-Wire (RbW) system to ensure effortless ridability, with plenty of power on tap also for high-rpm riding.
Exhaust system: The oversized exhaust pipes with 58mm cross-section are part of a system which has been redesigned to maximise power and improve the efficiency and distribution of the Diavel. The system is equipped with a lambda probe for each individual cylinder, in order for the fuel injection to be optimised and managed autonomously via the large airbox. The vertically stacked cannon silencers are equipped with catalytic converters that ensure compliance with Euro 3 standards, while the electronically controlled adjustment valve optimises exhaust pressure. The exhaust system is enhanced by the manifolds, treated with black ceramic Zircotec, and the silencers, with a brushed steel outer cover.
Twin lateral radiators: To keep the frontal lines of the Diavel clean, the technical solution of a highly efficient lateral radiator is placed on each side of the bike. These well-ducted units, located beneath the fuel tank, use aerodynamics to help draw cooling air flow through them and are assisted by high-flow electric fans when required. Their shape integrates seamlessly with the overall design, combining form and function to enhance the muscular presence of the bike.
Slipper clutch: The transmission features an oil bath clutch with "slipper" function and super-light feel at the lever. Its design uses a progressive self-servo mechanism that presses the plates together when under drive from the engine, enabling the use of lower clutch spring rates. This results in a much lighter lever feel at the handlebar, ideal in stop-and-go traffic or during long journeys. When the drive force is reversed (over-run), the same mechanism reduces the pressure on the clutch plates, enabling them to provide a race-like "slipper" action, which reduces the destabilizing effect of the rear end under aggressive downshifting and also provides a much smoother feeling when closing the throttle or downshifting under normal riding conditions.
15,000 km service interval: Constant investment in quality by design, advanced materials and engineering techniques have enabled the distance between services to be set at a highly competitive 15,000 km/12 month interval, with a valve adjustment interval of 30,000 km. To achieve this, the new Testastretta 11° DS engine uses advanced valve seat materials along with sophisticated heat management and combustion strategies that improve efficiency and lower operating temperatures.
Ride-by-Wire: The Ride-by-Wire (RbW) system is an electronic interface between the Diavel's twistgrip and engine, which configures an ideal power response depending on the riding mode selected. The twistgrip does not have a mechanical cable connected directly to the throttle body butterflies, but instead delivers an electrical signal to a control unit, which in turn opens the butterfly electronically.
Chassis Features
Ergonomics: The redesigned, more comfortable seat offers more room and has a low height of 770 mm, which allows for extended hours of riding pleasure and makes the Diavel accessible to a wide range of riders. A relaxed handlebar position sits naturally in the rider's reach, ensuring full control and comfort with the unmatched coolness of cruiser style.
Forks with low-friction fork legs: The Diavel uses 50 mm front forks with fork legs finished in low-friction diamond-like carbon (DLC). These forks are fully adjustable for spring pre-load, compression and rebound damping.: The forks are equipped with slash-cut triple-clamps - the bottom yoke in die-cast aluminium and the upper in forged aluminium - with a rubber-mounted tapered alloy handlebar clamp. With a 28° steering rake, 130 mm trail and 24 mm offset, this set-up provides a sure-footed yet agile front end for incredible handling.
Single-sided swingarm: The long, die-cast aluminium single-sided swingarm provides great suspension action and feeling at the rear-end, and gives a wheelbase of 1590mm (62.6in) along with a stance that provides lean angles of up to 41°.
Braking system: The Diavel front brakes use Brembo's incredibly powerful Monobloc callipers, which deliver outstanding performance actuated by integral alloy master cylinders with uniquely shaped reservoirs sporting milled tops. The 4-piston, twin radially-mounted front callipers grip 320mm discs, while a single 265mm disc on the rear is gripped by a two piston calliper, also by Brembo.
Diavel frame assembly: The exclusive Ducati trellis frame has large diameter, thin wall tubing with two lateral die-cast aluminium plates that flow into the rear supporting subframe. The overall result provides greater torsional rigidity without compromising lightness and compactness. The two sections meet up on either side of a complex techno-polymer component to form the rear-end structure. The sophisticated look of the trellis frame is visually highlighted by the new Dark Chrome paint.
Fuel tank and air intakes: The Diavel's 17l (4.5 gal US) fuel tank represents an integral part of the bike's overall styling. Its wide, long lines sweep down from the headlamp assembly into the seat and rear sub-frame to create a seamless profile. While the focal point of the tank is the high resolution display panel, the steel tank skin and well-sculpted knee panels add a solid feel to the Diavel and a high tech composite look to the Diavel Carbon.: On each side of the front of the tank are massive air intakes formed in aluminium to feed the engine's large airbox.
Sachs rear suspension: The Diavel has a Sachs rear suspension unit slung low under the chassis in a horizontal position, operated by a progressive pull-rod linkage from the swingarm. Adjustable in compression and rebound damping, the unit uses a handy control for easy spring preload adjustment.
Equipment Features
Riding Modes: The Diavel incorporates the very latest in innovative Ducati technologies, such as electronic Riding Modes. Selectable from the left-hand switchgear - even while riding - the choice of three pre-set modes are programmed to instantly change the character of the Diavel. The three modes are enabled by combining class-leading technologies such as Ride-by-Wire (RbW) and Ducati Traction Control (DTC). As riding on city streets can require more attention to the surroundings than to throttle inputs, the Urban Riding Mode instantly changes the Diavel to provide a manageable and confident ride in the city. Power output is reduced to 100hp and DTC is set at level 5, perfectly adapting the bike to variable pavement conditions and the chaos of stop-and-go traffic. The Touring Riding Mode allows the engine to deliver its full 162hp, but with a smooth, user-friendly power delivery curve. DTC system intervention is set at level 4, which provides an enjoyable and relaxing ride ideal for long distances while ensuring maximum comfort for both the rider and passenger. The Sport Riding Mode produces pure adrenaline, with the engine's full 162hp delivered with precise and sporty throttle response for maximum acceleration. For the undiluted Diavel experience, Sport mode also lowers the DTC system intervention to level 3, for riders who like to explore the bike's incredible performance a little closer to the limit of traction.
Lighting: At the forefront of innovation, the Diavel uses full LED technology for bright, efficient, and stylish lighting. In the rear, the Diavel trademark of two vertical LED strips follow the precise line of the under-seat panelling, keeping the lines of the bike sleek and minimal by serving as both the brake lamps and directional indicators. Echoing the same theme, front directional indicators are vertical LED strips on the leading edge of the lateral radiator covers. The full LED headlamp perfectly lights the Diavel's way, and with two vertical LED positioning lights flanking the main illuminating beam, it gives unmistakable character to the bike while also creating a family feeling with the Monster 1200.
Carbon fiber: The tank panels, passenger seat cover and front mudguard of the Diavel are made in carbon fibre, to reduce weight and highlight the sporty tradition that is deeply rooted in Ducati's DNA. The sporting look of carbon combines perfectly with the new elegant livery in the exclusive colour of Asphalt Grey.
Hands-free ignition: The Diavel's ignition is actuated by an electronic key in the rider's pocket, which communicates with the motorcycle when within a distance of approximately 2 metres (6.5ft). The motorcycle recognises the dedicated key code and automatically enables the bike's systems. Pressing the key-on switch then activates all systems to "on" and the engine is ready to be started. The electronic key, which internally consists of a radio circuit, externally doubles as a mechanical flip-key, required to open the seat and fuel tank cap. When parking the motorcycle, an electronic lock can be actuated on the steering simply by applying full steering-lock and pressing the ignition-off button a second time.
Split-level instrumentation: The upper LCD display is mounted on the handlebar riser and provides key information such as speed and rpm, in addition to showing warning lights, time and temperature. The lower, full colour Thin Film Transistor (TFT) unit is integrated into the fuel tank and provides an incredibly clear display of the currently selected Riding Mode, gear, and DTC level as well as total and trip mileage. Used extensively on mobile phones and computers, TFT technology is superior to LCD and displays easy-to-read high resolution graphics. The Diavel's TFT display goes one step further by sensing the ambient light conditions to automatically select a black or white background colour. When the Diavel is stationary, its lower display also doubles as a user-friendly control panel to personalise and save DTC and RbW settings within each Riding Mode - creating a custom electronics configuration to suit any rider's preference.
Innovative number plate mount: Employing the double strip of multi-functional LEDs for the rear lighting of the Diavel required an innovative solution for the mounting of the number plate. The unique design uses mounts on the rear hub of the single-sided swingarm to extend an elegant and Ducati signature Trellis framework around the 240 section rear tyre, enabling a central mounting of the plate. The framework carries a hidden power feed to dedicated LED illumination for the number plate, eliminating any reliance on the main rear lights and creating a clean feeling around the rear of the seat. This design solution is the first of its kind and an example of the incredible attention to detail on the Diavel.
ABS: The Diavel is equipped with the latest and most compact Bosch ABS system as original equipment, providing a major contribution towards performance control. Working together with top Brembo components, the special Diavel chassis configuration, and Pirelli tyres with Enhanced Patch Technology (EPT), the Bosch ABS gives the Diavel even greater braking performance that of the awesome Ducati Superbikes.
Seat: The Diavel Carbon has a dedicated seat, newly designed, comfortable and characterised by a beautiful shape which adapts to the fluid lines of the bike; it is completed with an elegant, easy to remove carbon fibre cover for the passenger seat.
Pirelli tyres: Ducati's technical partner, Pirelli, worked with the Diavel's designers and engineers to develop the incredible Diablo Rosso II tyres. While the front uses a conventional 120/70x17 section with a tread pattern designed for enhanced wet weather performance, the 240/45x17 rear represents the latest innovation in tyre design with a sport-oriented profileapplied to custom-style width. The massive rear employs bi-compound technology to enable high grip levels at full lean angle while also providing high mileage, and uses Enhanced Patch Technology (EPT) to maximise the contact patch at all angles. The tread pattern and compounds deliver great performance in all conditions, especially the wet.
Marchesini ten-spoke wheels: The Diavel Carbon has new dedicated lightweight wheels, forged and machine-finished, that not only guarantee extraordinary savings in terms of weight (2.5 kg compared to the standard Diavel wheels) but also look spectacular. The complex and sophisticated design of these wheels highlights the delicate machining in aluminium which contrasts with the black finish.
Footpegs and grab-rail: Diavel's passenger accomodations include slender footpegs which ingeniously fold down from the rear sub-frame, as well as an innovative T-bar shaped grab-rail assembly which slides out from the rear of the seat. Deployed from a mechanism under the seat, the grab-rail provides a comfortable and confidence-inspiring handle for the passenger, while its shape perfectly blends into the lines of the tailpiece when retracted. Both of these passenger-friendly features are crafted in forged aluminium and shot-peened for strength and a uniform finish before being black anodised to become almost invisible when folded away.
Ducati Traction Control (DTC): The racing-derived Ducati Traction Control (DTC) is a highly intelligent system which acts as a filter between the rider's right hand and the rear tyre. Within milliseconds, DTC is able to detect and control rear wheelspin, considerably increasing the bike's active safety and performance. The system offers eight levels of sensitivity, each programmed with an amount of rear wheelspin tolerance. These levels are in line with progressive levels of intervention, and are classified from one to eight. Level one is programmed to offer the least amount of interaction for sport-oriented riders in good riding conditions, while level eight uses the most amount of interaction for complete confidence by all riders, even in wet or slippery conditions. DTC levels are factory pre-set in each of the three Riding Modes, but can be individually customised and saved to suit the rider by accessing a user-friendly set-up menu. A "default"option is available to easily return all settings to factory pre-sets.
Engine Specifications
Type: Testastretta 11° L-Twin, 4 Desmodromically actuated valves per cylinder, liquid cooled
Displacement: 1198.4cc
Bore x Stroke: 106 x 67.9mm
Compression ratio: 12.5:1
Power: 119 kW (162 hp) @ 9,250 rpm
Torque: 130.5 Nm (96.2 lb-ft) @ 8,000 rpm
Fuel injection: Electronic fuel injection, elliptical throttle bodies, fully ride-by-wire controlled
Exhaust: Stainless steel silencer with brushed steel outer cover; catalytic converter and 2 lambda probes, manifolds coated with black ceramic Zircotec.
Transmission
Gearbox: 6 speed
Primary drive: Straight cut gears, ratio 1.84:1
Ratio: 1=37/15 2=30/17 3=27/20 4=24/22 5=23/24 6=22/25
Final drive: Chain drive; 15 tooth front sprocket, 43 tooth rear sprocket
Clutch: Slipper and self-servo wet multiplate clutch with hydraulic control
Chassis
Frame: Tubular steel Trellis frame with Dark Chrome paint
Front suspension: Fully adjustable 50 mm usd fork with DLC-treatment
Front wheel: Marchesini forged and machined 10-spoke 3.50 x 17
Front Tyre: 120/70 ZR 17 Pirelli Diablo Rosso II
Rear suspension: Fully adjustable rear shock with progressive linkage. Remote spring preload adjustment. Single-sided aluminium swingarm
Rear wheel: Marchesini forged and machined 10-spoke 8.00 x 17
Rear tyre: 240/45 ZR17 Pirelli Diablo Rosso II
Front wheel travel: 120mm (4.7in)
Rear wheel travel: 120mm (4.7in)
Front brake: 2 x 320 mm semi-floating discs, radially attached Brembo Monobloc 4-piston callipers with ABS as standard equipment
Rear brake: 265mm disc, 2-piston floating calliper ABS as standard equipment
Instrumentation: Handlebar mounted instrumentation with LCD display: speed, rpm, time, coolant temp. Warning lights for: Neutral, turn signals, high-beam, rev-limit, DTC intervention, ABS status, oil pressure, fuel reserve. Tank mounted instrumentation with TFT colour display: gear selected, air temp, battery voltage, trips 1 & 2, fuel reserve trip, average and actual fuel consumption and speed, trip time, scheduled maintenance. Full status and/or management of Riding Modes, DTC, RbW and ABS.
Dimensions and Weight
Dry weight: 205kg (452lb)
Wet weight (KERB): 234kg (516lb)
Seat height: 770mm (30.3in)
Wheelbase: 1590mm (62.6in)
Rake: 28°
Trail: 130mm (5.1in)
Fuel tank capacity: 17l - (4.5 US gal)
Number of seats: Dual seat
Equipments
Standard Equipment: Riding Modes, Power Modes, Ducati Safety Pack (ABS + DTC), RbW, Hands-Free, full-LED headlight, front turnsignals with guidelights, carbon fibre components
Warranty
Warranty: 24 months unlimited mileage
Maintenance service intervals: 9,000m/12 Months
Valve clearance check: 18,000m/30.000km
Emissions and Consumption
Standard: Follows the US Federal Regulation
NOTES:
Technical data referring to power and torque was measured on an engine test stand at Ducati. Weight data refers to the dry weight of the motorcycle without battery, lubricants and coolants for liquid-cooled models. Wet weights indicate total bike weight with all operating consumable liquids and a fuel tank filled to 90% of capacity (as per EC standard 93/93).
Specs
Engine
Engine Type

Testastretta 11 deg. L-Twin, 4 Desmodromically actuated valves per cylinder
Displacement

1198.4 cc
Bore and Stroke

106 x 67.9 mm
Cooling

Liquid
Compression Ratio

12.5:1
Fuel System

Electronic fuel injection, elliptical throttle bodies, fully ride-by-wire controlled
Chassis
Front Suspension

Marzocchi fully adjustable 50 mm usd fork with DLC-treatment
Rear Suspension

Fully adjustable rear shock with progressive linkage. Remote spring preload adjustment. Single-sided aluminum swingarm
Front Brakes

2 x 320 mm semi-floating discs, radially attached Brembo Monobloc 4-piston calipers with ABS as standard equipment
Rear Brakes

265mm disc, 2-piston floating caliper ABS as standard equipment
Front Tire

120/70 ZR 17 Pirelli Diablo Rosso II
Rear Tire

240/45 ZR17 Pirelli Diablo Rosso II
Dimensions
Wheelbase

62.6 in. (1590 mm)
Seat Height

30.3 in. (770 mm)
Rake

28 deg.
Trail

5.1 in. (130 mm)
Fuel Capacity

4.5 US gal. (17 L)
Dry Weight

452 lb. (205 kg)
Transmission
Transmission

6 speed
Final Drive

Chain; Front sprocket 15; Rear sprocket 43
General
Colors

Asphalt Grey and Matt Carbon
Warranty

24 months unlimited mileage